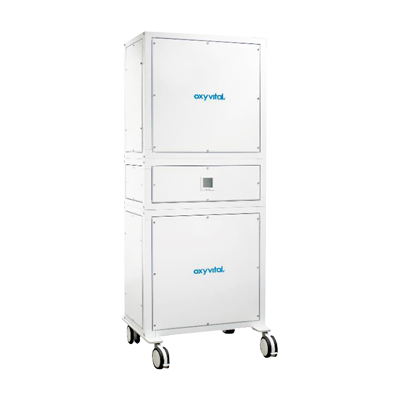 Oxyvital®

AirOworld™
Air Quality System
The Oxyvital® AirOworld™ Series is a modular, high performance indoor air quality designed for use in residential and commercial environments to reliably remove particles, airborne bacteria and viruses as well as chemical gases and odours.
A modular system design allows for stand-alone, wall-mounted or duct-integrated operation with multidirectional airflow configurations at the outlet. The system is leakage-proof so that any trapped, airborne contaminants will remain locked within the system and both particulate and gaseous air
pollutants can be eliminated effectively.
Maximum air flow of 3'000 cbm/h at a minimal pressure drop are ensured through German made, high performance fan modules and aerodynamically optimised internal structures.
Reliably removes particles, air-borne bacteria and viruses as well as noxious chemical gases andodors according to World Health Organisation (WHO) IAQ standards

Leakage-proof

Multi-directional airflow configuration

Non-flammable. The air quality sytem is composed of fire retardant materials, structures and surface treatment
Designed for use in residential and commercial environments such as landed houses, offices, hotels, nurseries, schools, libraries, malls and gyms.